Recipe of tielle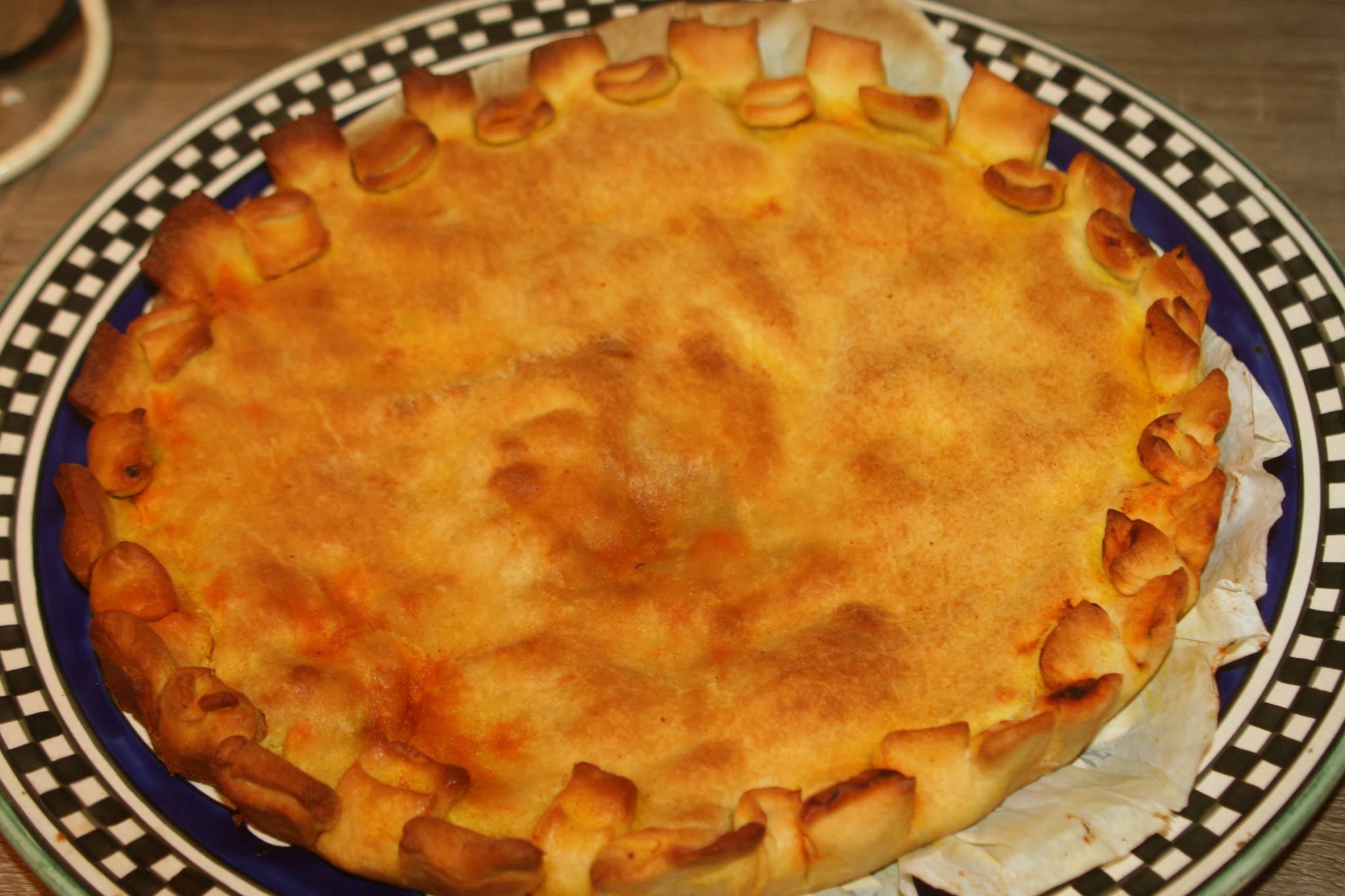 The ingredients:
500gr of flour
one teaspoon of baker's yeast
1 onion
a bunch of parsley
2 cloves of garlic
a can of 150gr of tomato (tomato paste)
1 kg of small octopus
thyme, laurel
a dozen pitted black olives
half a glass of white wine
half a glass of oil
1 sachet of spigol
salt, pepper
The dough:
Mix the flour with a spoonful of olive oil, a little yeast and salt... if you don't have baker's yeast, a little beer will do the trick. She has to lift so she's not too heavy.
Leave to rise in a temperate place, then spread the dough in two identical discs.
Cooking the octopus :
Defrost the octopus that you put in the cold to break up the fibres of the flesh so that they cook faster.
Cook the pouffers in salted water in which you will have put a bay leaf and a little thyme to perfume .
For small chunks count about an hour.
( taste them now and then to see if they are cooked or not........ they must be soft under the tooth).

When they are cooked, cool and clean them, remove the black skin, empty the body and remove the suction cups by pulling, it comes by itself.


The filling:
Begin by cutting your pouffers into pieces with the scissors... reserve them.
Chop a clove of garlic, chop a small bunch of parsley, slice an onion.
Heat a frying pan with a spoonful of oil.
Throw out the onion and make it blonde...
halfway through cooking, discard the chopped parsley and garlic last or it will blacken.
give the whole a good turn and add the tomata (tomato paste)
give another good turn with the tomata
Add the black olives in pieces
Add the white wine.... another good trick to reduce a bit
Add the chickens and a small glass of water.
Cook for about a quarter of an hour until the mixture is thickened and not liquid, think that it will garnish the tielle.
Salt and pepper
Mounting :
With a brush pass the bottom of the mould with oil and line with the disc of pastry which will constitute the bottom by making go up the edge of the pastry... the pastry must be fine... a thick tielle is not pleasant.
Pour the gasket, spread it out well and put the lid on.
Make the corners by cutting the dough with the tip of a knife and bending them one at a time.
Mix a quarter of a glass of oil and a sachet of spigol, brush generously over the tureen.
Place in the oven at about 200/220° and cook for about half an hour .
The tipple should be soft enough and not crunchy... watch out...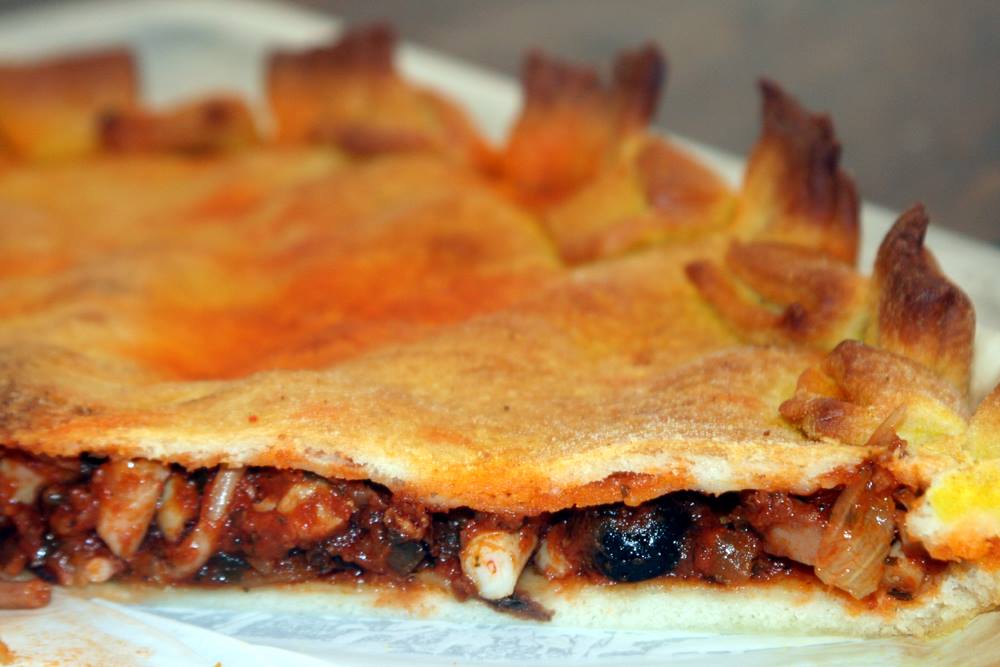 If you follow these steps, you will get an authentic traditional tielle!

Recipe: Jean Brunelin - Chef, author, photographer and creator of the Facebook group "Défendons la cuisine Sétoise et Méditerranéenne"
Read more : History and origins of the tielle