Typical recipes from Sète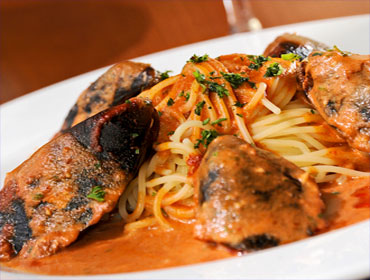 Few towns can boast such a diverse culinary heritage: macaronade, stuffed squid and mussels, monkfish bourride, cuttlefish in rouille sauce, fish soup, Royal sea bream and shellfish from the lagoon.

These specialities not only feature on menus, they also keep the Italian side of Sète's history alive.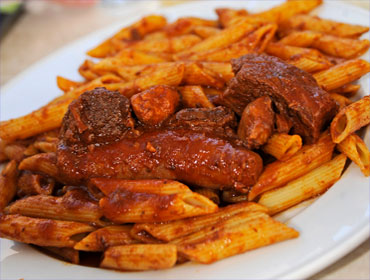 Macaronade is the traditional Sunday meal and every Sète family has its own version of the recipe; there is no one method of making it.
Pasta cooked 'al dente', with meat or fish, and tomato sauce, and the secret, according to those in the know, is all in the tomato sauce...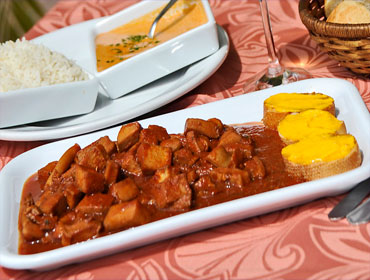 The same goes for the stuffed squid and mussels, the cuttlefish in spicy rouille sauce, etc
These are gourmet family recipes that use the very best produce straight from the lagoon, the sea and the hinterland.