Fishing in the Mediterranean
Here, fishing punctuates the life of the city, between the daily comings and goings of the trawlers, the departure in the countryside of the tuna boats a few weeks a year, the outings of small crafts which will wedge their nets, there is always activity in the first fishing port of the French Mediterranean!
Tuna fishermen
No less than 18 tuna seiners, measuring between 32 and 40 metres in length, are moored along the Sète quays. They leave on a bluefin tuna fishing trip in late spring. Leaving the port of Sète, the course is set mainly off Malta and the Balearic Islands.
The catches represent 50% of the French bluefin tuna quota.
This sector, committed to sustainable fishing that respects resources, is closely supervised by the European Union, with a quota allocated each year for the entire fleet.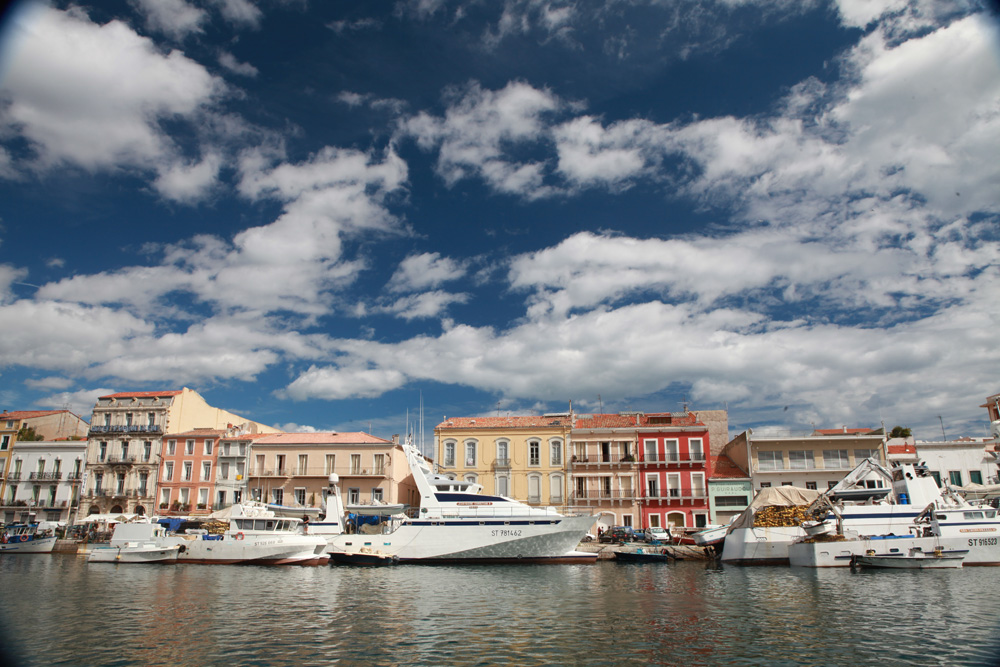 Trawlers
14 multi-purpose trawlers make up the Sète fleet which fishes mackerel, hake, octopus, capelin, horse mackerel, bug and sole daily in the Gulf of Lion.
Trawlers leave port Monday to Friday at 3 a.m. and are back in port around 4 p.m. to unload their fish sold at auction.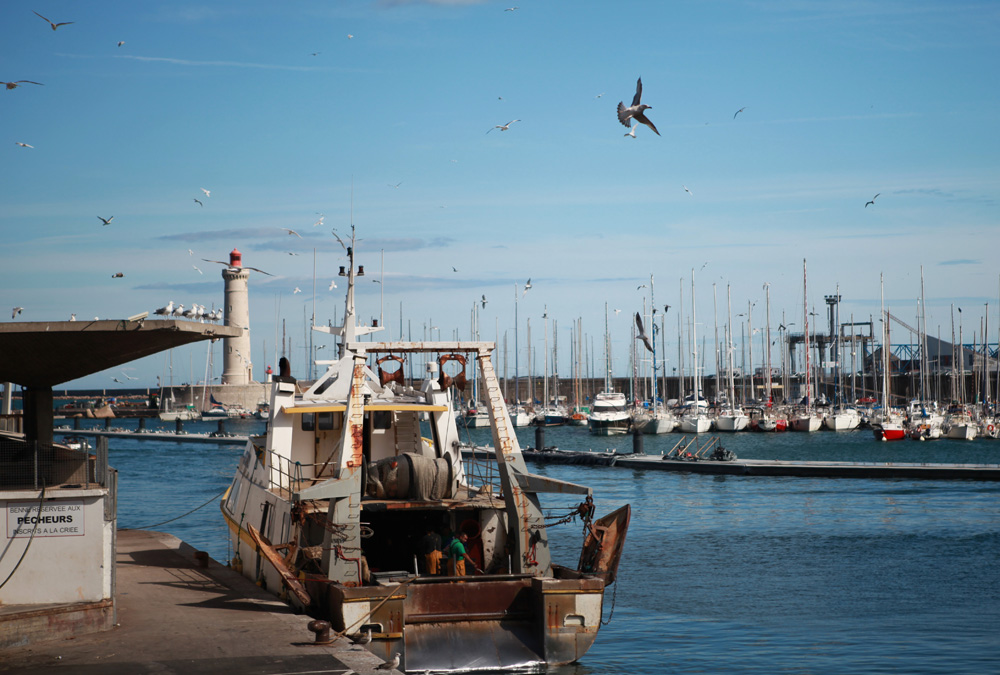 Small trades
These are small boats between 3 and 5 meters long, fishing between the east coast and the three nautical miles. The small trades come out between 6 and 7 in the morning. They return to the harbor around 9:00 a.m. They go out every day from Monday to Friday. There are about 10 small trades on Sète in the winter, about 40 in the summer. Their fishing is marked by seasonality and reasonable traditional fishing techniques.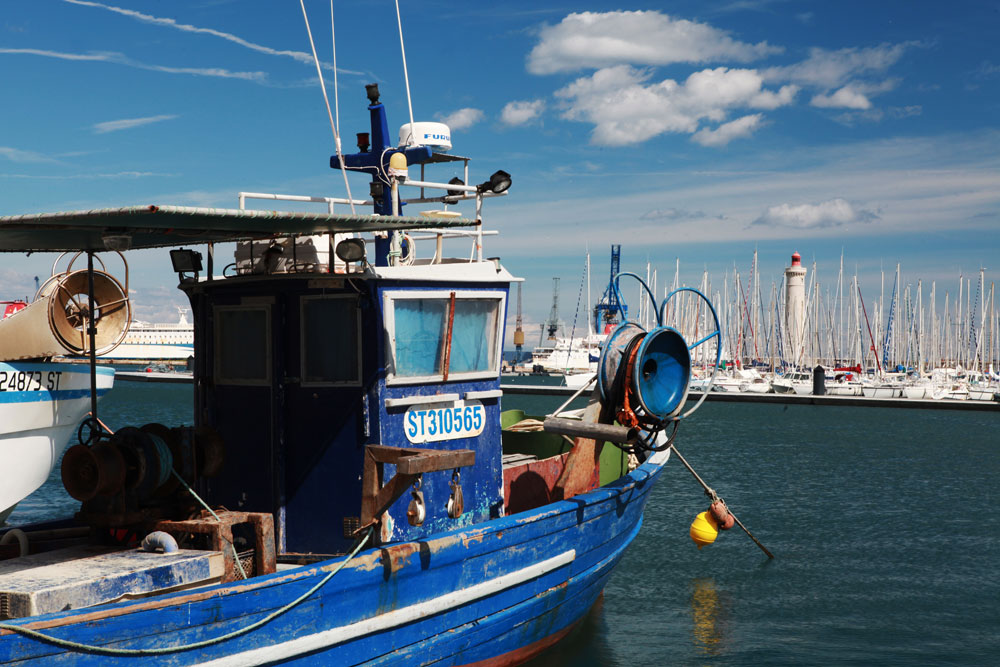 Small overview of the fish to be found on the Sète stalls
Blue fish
They are "fatty" fish, rich in protein and omega 3. Their name comes from their blue or blue-green backs. They live close to the surface or between two waters, often in schools:
sardines, anchovies, mackerels, mullets, horse mackerel.
White fish
These are fish with delicate white flesh, the source of many delicious recipes:
Mediterranean bass
(called sea bass in the Atlantic),
sea bream, sole, capelin, pageots, sars, monkfish
(called monkfish when it loses its head),
hake, red mullet...
Large pelagics
Capable of travelling very long distances during seasonal migrations, they are large fish such
as tuna, bonito and swordfish
. They are rich in protein and essential fatty acids.
Seafood (shellfish)
Here you will find
octopus, squid, oysters and mussels from Bouzigues
, the kings of the stalls, but be surprised by some little-known seafood such as the Noisette de mer, or the
Mediterranean galley
. Not to mention the various
sea snails
. To be enjoyed in salads, stews, fricassees or accompanied by an aioli.