By Car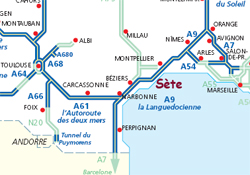 By motorway:
The toll of "Sète/Balaruc les Bains" is an ideal way out for drivers on
the A9 ("la languedocienne") or the A75 ("la méridienne").

2 hours from Toulouse and Marseille (by A9)
3 hours from Barcelone, Lyon, Grenoble et Nice (by A9)
3 h 30 from Clermont Ferrand (via A75 and the Millau viaduc).
By Bus

OuiBus is a french company created by SNCF in 2012, for long distance bus travel.

Sète from many towns in France and Europe.


By train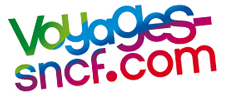 National trains
:
3 hours and forty minutes
from Paris (by high speed train-TGV).
2 hours
from Lyon, Toulouse or Marseille.
2 hours and forty minutes
from Grenoble.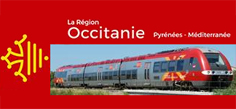 Use regional trains to discover Sète:
www.ter-sncf.com



By Plane
Sète is 30 minutes away from the Montpellier-Méditerranée Airport and 45 min from the Béziers-Cap d'Agde airport.


From Montpellier-Méditerranée Airport:

1 hour from Paris, Lyon et Nice

1 hour and a half from London (GB), Frankfurt (All) and Brussels (Bel)

From
Béziers-Cap d'Agde
airport:

2 hours from Bristol (GB), and Odense (DN)

2 hours and ten minutes from London (GB)