Shellfish from the Thau basin
The Bouzigues oyster, pearl of the lagoon
Shellfish lovers, you've come to the right place!

The "oyster of Bouzigues", with its marbled shell, very serrated, and its iodized freshness enhanced with a hint of hazelnut, is a delight for the palate.
A passage is necessary on the lagoon side, direction Mèze, Bouzigues or Marseillan, where a plate of oysters and shells awaits you, before an iodized visit of the oyster beds, on board a boat. A stopover to meet these sea farmers in their shellfish farmhouse will leave you with an imperishable memory!

Did you know that?
You may not know it, but shellfish farming is rooted in the Thau Lagoon.
at the beginning of the 20th century and constitutes an important part of French production and today supports nearly 450 farms.
The absence of tides in the Mediterranean has imposed specific techniques: suspended farming using "tables" made up of rails supporting cross-beams and poles.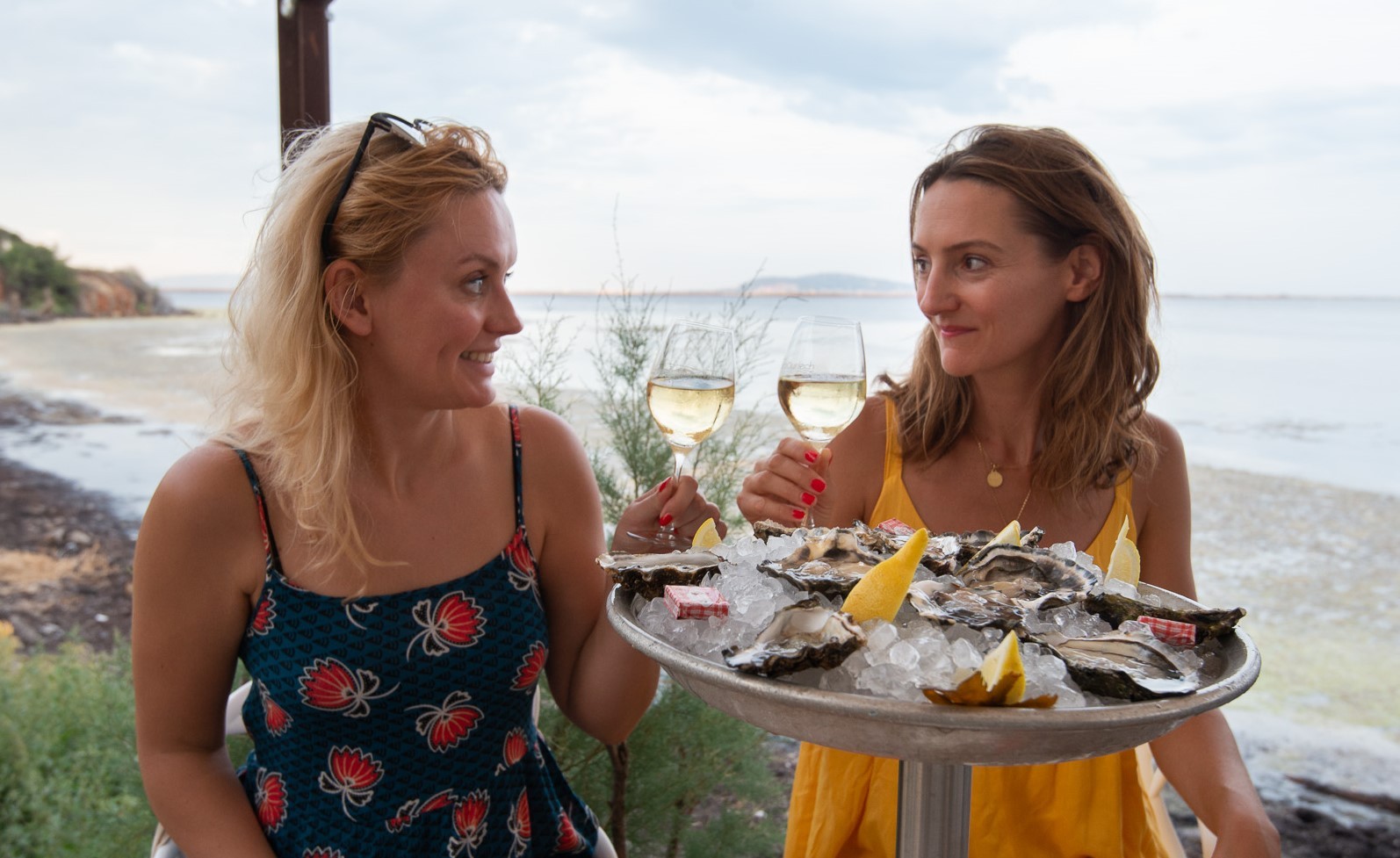 Focus on mussels in the Thau Lagoon
Larger and more fleshy than ocean mussels, the mussels produced in the Thau Lagoon have a beautiful bright colour and a full-bodied, highly iodized taste. They can be eaten raw or cooked, in a marinade or in a "brasucade", depending on the taste, and for the biggest ones, of course, they are stuffed "à la sétoise".