Saint Louis' Day
The "Saint Louis" is the patronal feast of Sète. It is celebrated at the end of August and lasts six days. Since the creation of the port on July 29th 1666, it remains the great event of the year and sets the rhythm of the life of the people of Sète.

It is the long-awaited appointment of the players for their final tournament of the year, the Grand Prix de La Saint-Louis. Spears, bulwarks and tintaines take part in this spectacular battle to the sound of oboes and drums...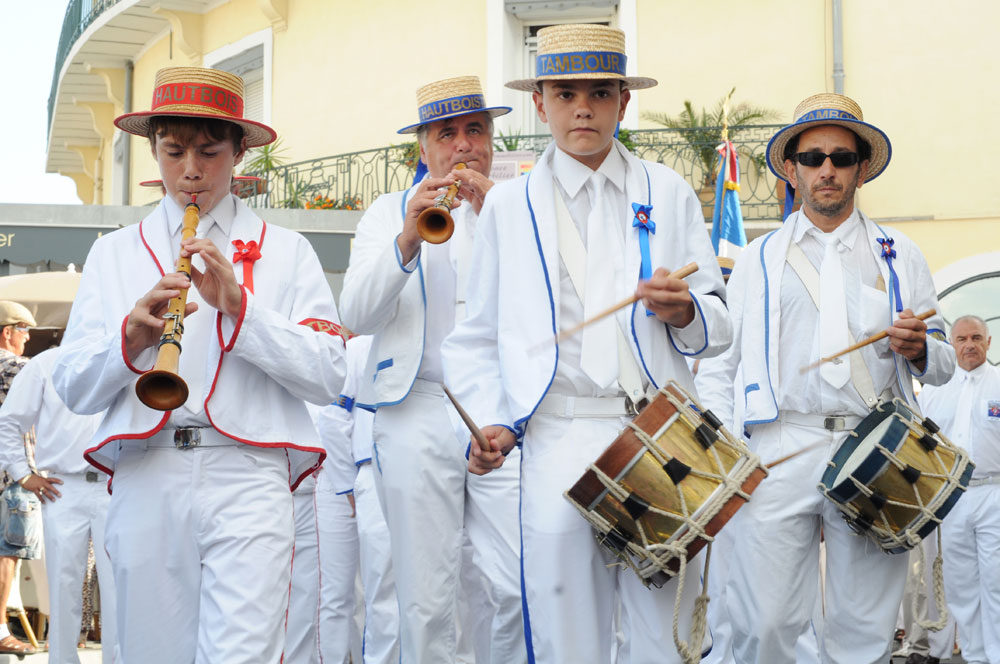 With its street shows and other dockside bars, the city has a delirious atmosphere... The city lives at the time of the white knights of the tintaine.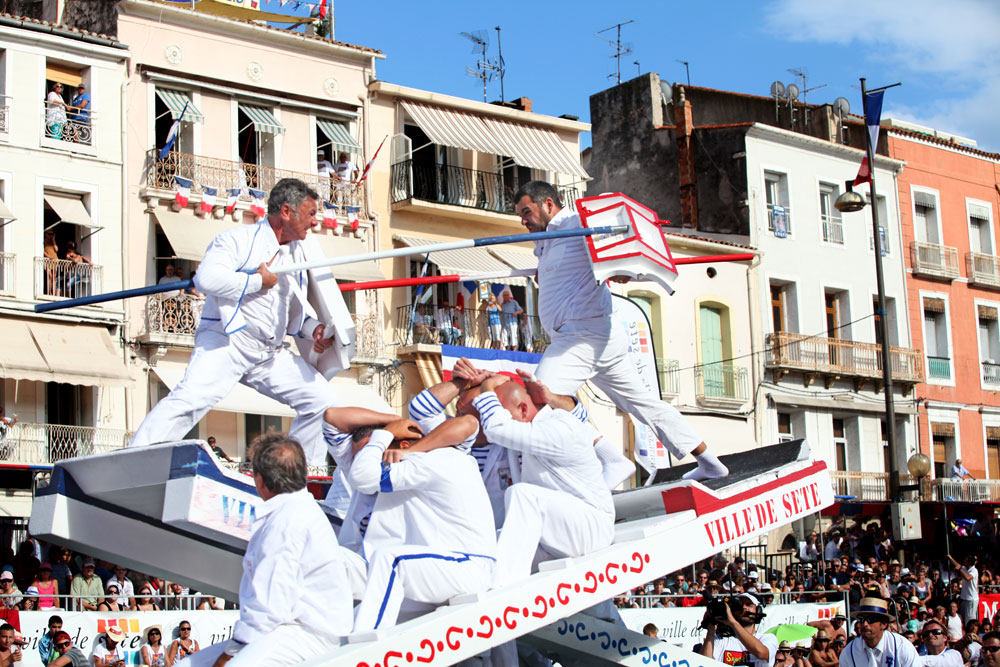 Did you know that?
Every year, the City of Sète asks an artist from Sète to make the Saint-Louis poster. Di Rosa, Combas, Cervera, Cosentino, Vilar, Topolino, Marc Duran, Christopher Dombres, Agnès Varda? have in turn taken part in this exercise over the last few years.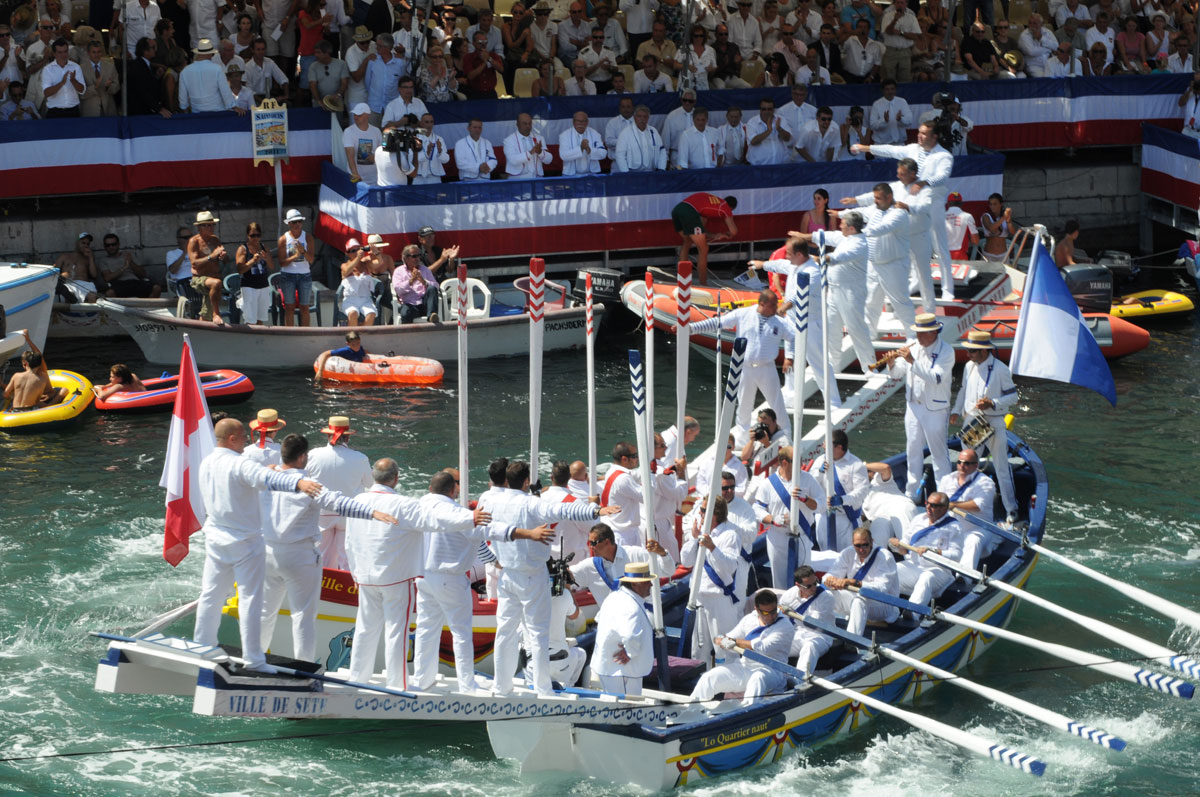 A bit of history
Sète was born under the festive auspices of the Languedoc jousts. But the oboes and drums would not resound until many years later to celebrate Saint-Louis. Until the end of the Ancien Régime, these celebrations were reduced to a modest feast in honour of Louis XIV, the port's crater king. They were interrupted by the Revolution before resuming in 1806.
It was in fact the mayor of Sète, Emile Doumet, who took the initiative in 1853 to give a little lustre to this local festival, in response to the creation of the railway line Cette-Toulouse, and the influx of "foreigners" who come to attend the Sunday jousting tournament.

But it was at the beginning of the 20th century that the festival took on its full scope and was enriched by nautical corsos, concerts, cycle races and the first crossings of Cette à la nage, while Homeric jousts were fought on the Royal Canal in front of thousands of spectators.