Markets and shops

The central hall
75 Shopkeepers welcome you in the heart of the city.
Every morning until 1pm, the central market, rue Gambetta, offers all the local products and seafood that make the reputation of Sète's gastronomy. All the flavours of the Mediterranean are brought together here.

Traditionnal markets

Monday morning :
Ile de Thau, Rue Marius Bonneton: food market, flowers and textiles

Tuesday morning,
from May to September, Mail des Salins : food market (local and regional producers), products mainly from organic farming.

Wednesday morning
, main market in the city centre:
Aristide Briand Square is reserved for the "textile-bazaar",

The rue Gambetta is dedicated to the food market,

​

The Place Léon Blum (Town Hall) is reserved for the flower market.

,

Thursday morning:
farmers' market, local produce, place Edouard Herriot - La Corniche.

Friday morning:
food and textile market on place Stalingrad and avenue Victor Hugo.

Monday:
Small food market, rue des goélands, Barrou district.

Flea markets - Sunday :

Flea market in the morning, place de la République.

Flea market, all day long at the Quai des moulins (on the Bricorama car park)

Flea markets - Antiques :

Every Monday from March to November, place Edouard Herriot from 7am to 6pm.

Every Thursday all year round, place Aristide Briand from 7am to 6pm.

Every Saturday from April to October, mail from Les Salins, Villeroy district, from 7am to 2pm).

Artisanal night markets in July and August:

Tuesdays and Sundays from 7pm to midnight, Quai Général Durand (town centre), from 9 July.

Thursdays from 2pm to midnight, place du Galion (bowling alley), from 4 July.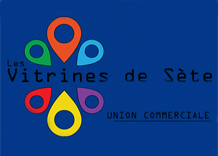 The Commercial Union "Les Vitrines de Sète" organizes night markets on Tuesdays and Sundays in the summer. This association brings together a large majority of shopkeepers, craftsmen and liberal professions in Sète. Its aim is to promote commercial and craft activities.