"This quiet roof where doves walk
Between palpitating pines, between graves,
At exactly noon fires are alight,
The sea, the sea, begins over and again..."
Thus begins the famous
poem by Paul Valéry
dedicated to the marine cemetery.
Stroll along the paths and learn about
the history of the city
and
discover architectural treasures
including a Carrara marble vault and chapels like the "weeping women's chapel".
Saint Charles cemetery was renamed Cimetière Marin, or marine cemetery, as a homage to the famous poem by Paul Valéry on 7 August 1945.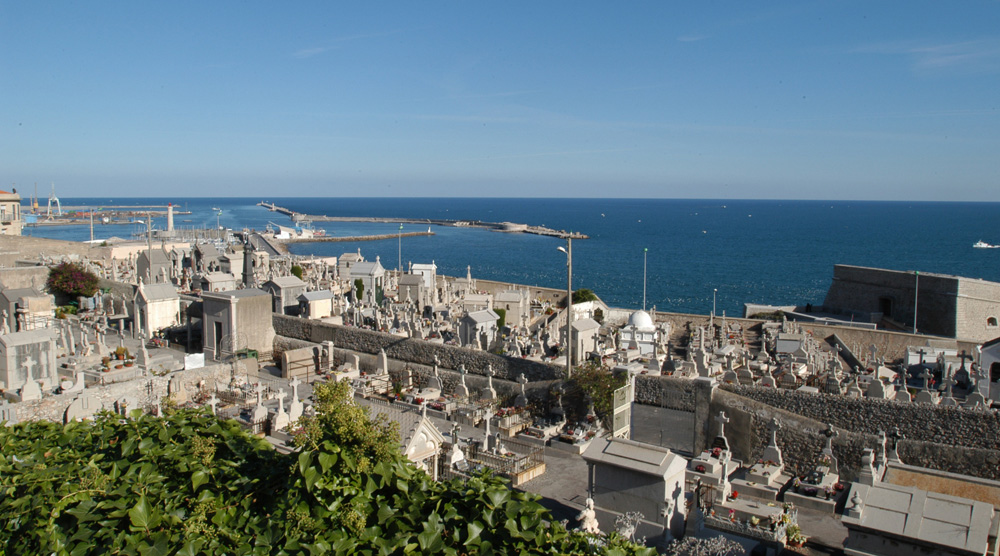 It reflects
the diversity of the city's population over the centuries
and has grown as plots have been added. One plot is reserved for the
Protestant community
which had a key role in the ports development during the 18th and 19th centuries.
It is also known as the
"rich cemetery"
, as opposed to the "poor cemetery" opposite Thau lagoon where Georges Brassens is buried.
Opening hours:
1 October to 30 June from 8am to 6pm
1 July to 30 September from 8am to 7pm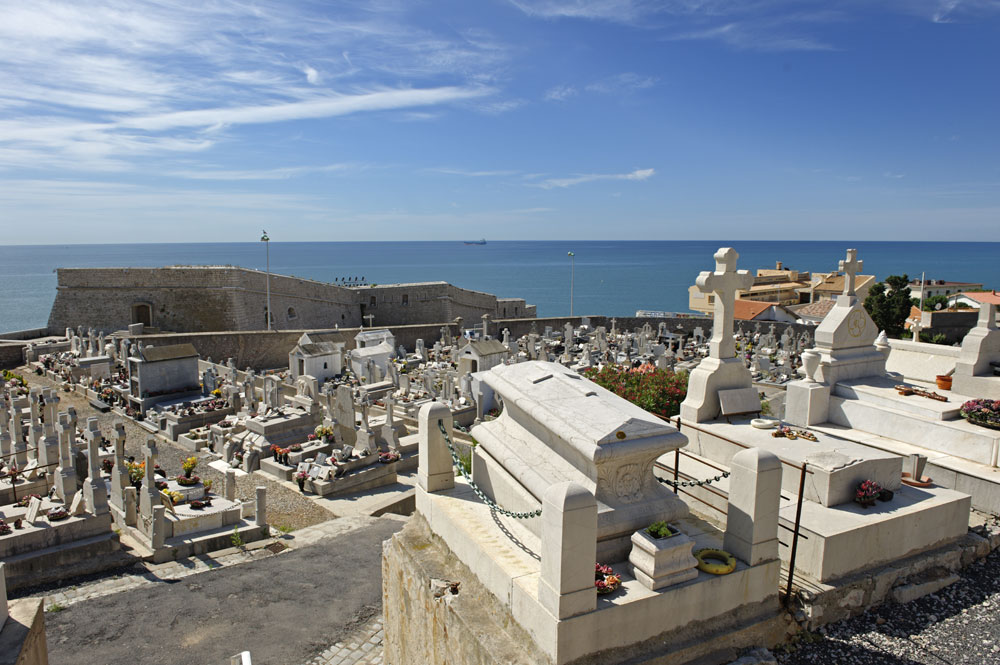 Le cimetière marin de Sète :