Sète is known as the
"Little Venice of Languedoc"
.
A maze of canals
winds through the city, providing the link between Thau lagoon and the sea.
The water is reflected on the colourful facades
, giving the city irresistible charm.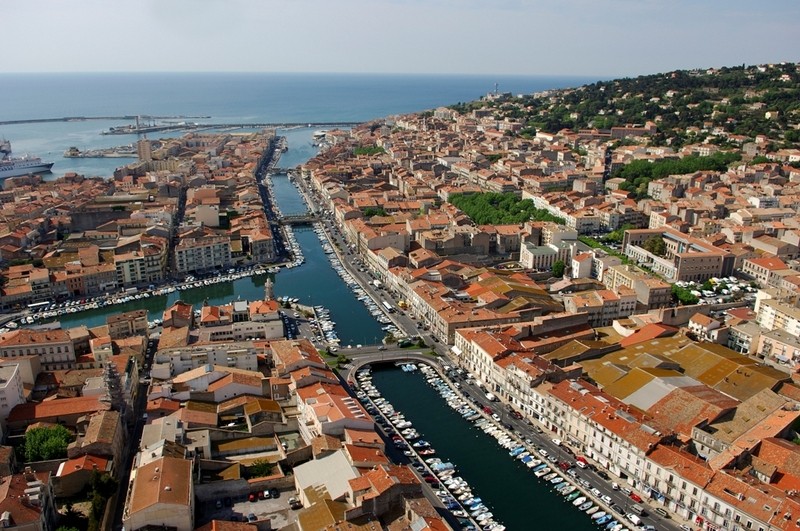 Tip: Strolling along the quay
is undoubtedly the best way to enjoy this unusual backdrop. There are twelve bridges to explore. Rest reassured, Sète is so small, you can't get lost.
Or let yourself glide over the water aboard a boat…
Join a maritime excursion or hire a boat for a private group
(for more information).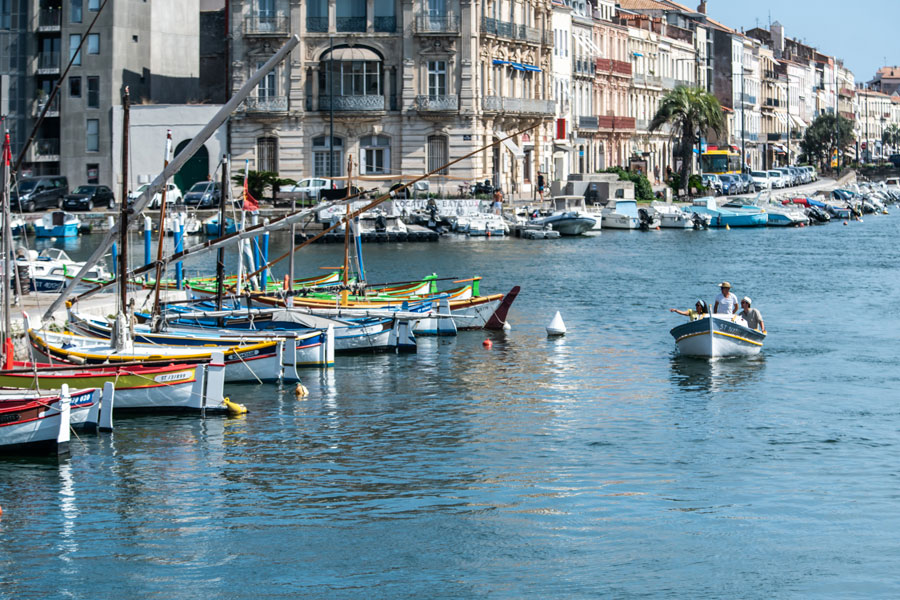 In Sète,
the Royal canal is like a public square
. The city grew up around it and it is still the centre of the city's life today.
Very popular
nautical jousting tournaments
have been taking place between the two bridges throughout the summer since July 1666.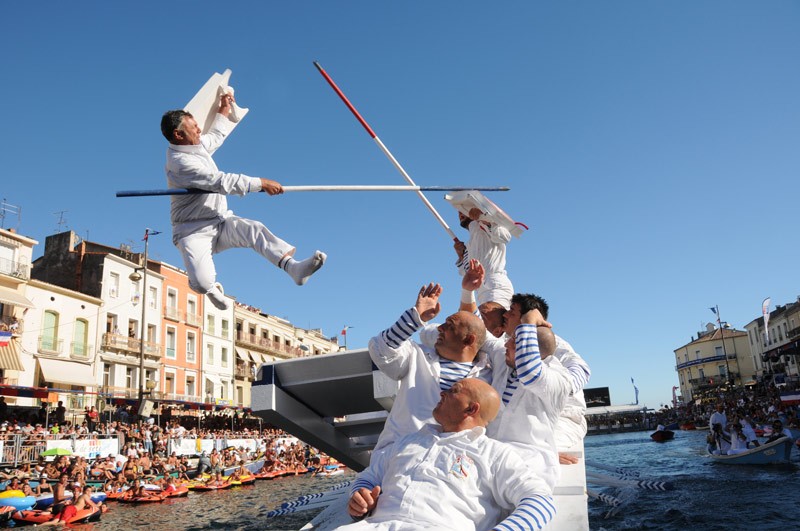 Quai Général Durand, commonly known as "Quai de la Marine"
is lined with restaurants. They are showcases for Sète's gastronomy, Mediterranean fish and the shellfish from Thau lagoon. Sètes tuna boats proudly wait along the quay to head out bluefin tuna fishing.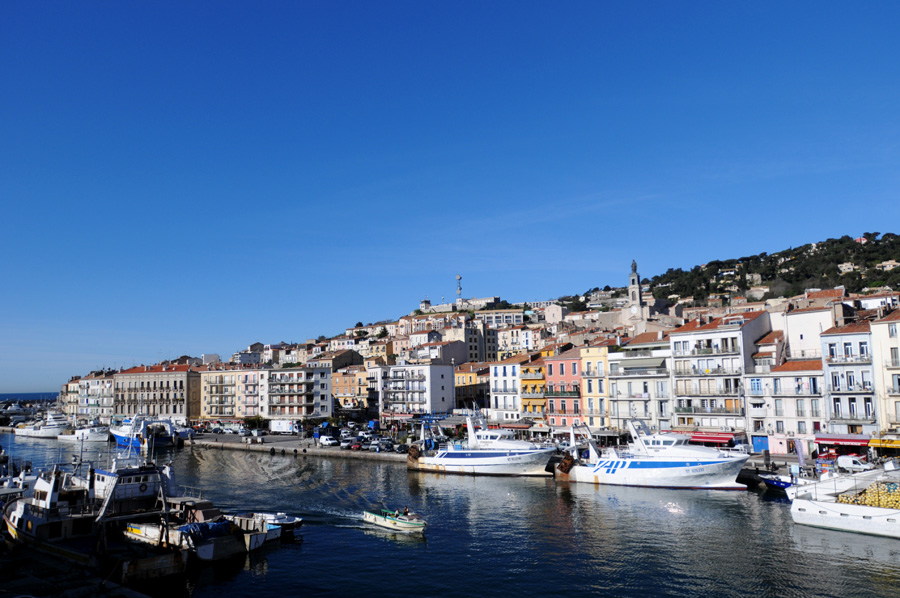 Beyond the Royal canal, you can see
the old consul's art-deco palace
, a reminder of the importance of wine trading with sculptures of bunches of grapes.
The architecture has an oriental influence with a central tower like a minaret.
Sète's close relationship with North Africa, particularly Algeria, began in the 19th century. The
port of Sète was the preferred port for wine trade
.
Tip:
Leave your car in the car park at the east entrance of the city. Between May and September,
there is an electric river shuttle to the city centre.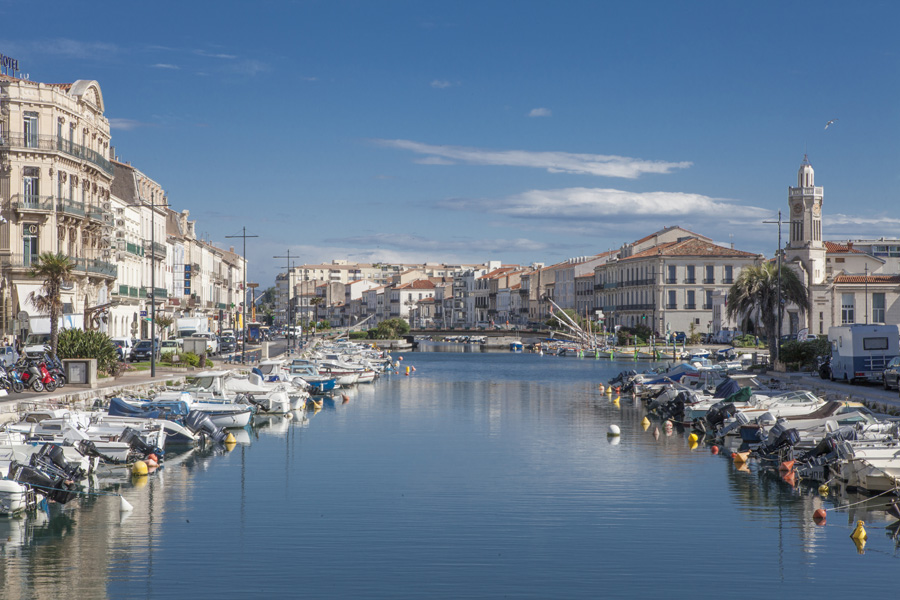 Many bridges straddle the canals
- mobile bridges, drawbridges and rotating bridges - allowing boats to pass at set times.
When all the bridges are open, the town is totally isolated, like a temporary island.